DogWatch of Greater Pittsburgh
It's all about your dog!
Locally owned and nationally known, DogWatch of Greater Pittsburgh is a team of dedicated pet lovers who are committed to giving you peace-of-mind by helping you keep your pet safe in your yard or confining it to specific areas of your home.
As the exclusive provider of DogWatch® Hidden Fences in Southwestern Pennsylvania we are your locally owned source for Sales, Service, Installation and Training of the premier pet containment system available.
We depend on our DogWatch Hidden Fence to keep our Border Collie (Lewie) and our English Lab (Tucker) safe. They have been on the fence for 14 years and 9 years respectively. We have helped thousands of customers since 2001 give their pets the freedom they deserve and safety you want.
Service Area
We proudly serve the cities and towns of Allison Park, Butler, Canonsburg, Cranberry, Fox Chapel, Greensburg, Moon, Mt. Lebanon, New Castle, Peters Township, Pittsburgh, Robinson Township, Sewickley, Upper St. Clair and Wexford. We also service the larger area of Greater Pittsburgh including the following counties: Allegheny, Armstrong, Beaver, Butler, Fayette, Greene, Lawrence, Mercer, Washington and Westmoreland
Winner of the DogWatch 'Top Dog' dealer award since 2006
Get a Free In-Yard Estimate!
Our representatives will meet you at your home for a free in-yard estimate. We will help assess your needs and customize a solution that suits both you and your pet. Call today or schedule an appointment to get things started!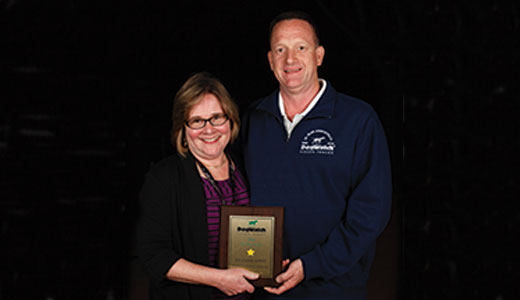 Why Choose DogWatch of Greater Pittsburgh?
1. Our number one concern is the safety and well-being of your pet. We provide the support you need to ensure successful training and happy containment.
2. We provide a proven PetFriendly™ training program. We train your dog (or cat) to recognize the boundary flags and the audible warning signal (or vibration) before introducing the correction.
3. We are experienced professionals committed to providing excellent customer service and support. We strive to service every customer promptly and courteously.
We want to hear about your experience! Write us a review on Google+
Simply the best. No getting around it.™
Another reason to choose DogWatch of Greater Pittsburgh is that we are an authorized DogWatch dealership. The DogWatch Hidden Fence is the most technologically advanced and the easiest to use, and it is backed up by a no-hassle Lifetime Warranty from a company with more than 25 years of keeping pets happy and safe.

What makes us Simply The Best?
---
Customer Testimonial
We all love our DogWatch fence! Best thing we have done for our dogs (Keeta and Khloe) besides adopting them and loving them!!!
Kirsten Fry, Beaver Falls